[kofi]
Disclosure: Some of the links below are affiliate links, meaning, at no additional cost to you, I will earn a commission if you click through and make a purchase through our links.
Batwoman CW Trailer Reaction
Like much of the Batwoman CW franchise, CW's television take on Batman's cousin was star-crossed from the start. The pilot left the show's star, Ruby Rose, with what seems to be a permanent spine injury. As the show continued production, a stunt actor was permanently disabled. Meanwhile, the show's tone veered wildly from camp to horror to gorefest, to L Word-style romantic shenanigans. Shortly after the finale aired, Rose announced she was leaving the show for good, with some citing her injury and the long hours as a television show's lead as the reasons she left.
As I wrote at season one's conclusion, Batwoman CW was an uneven and wild ride, but the highs showed that the new CW series had promise. While I don't plan to watch season one over again, watching it again knowing that Batwoman herself could barely stand to be on set puts the show in a new light and explains a lot of its strangeness. The series shined when it gave the show's ensemble to take the foreground, suggesting that maybe it wasn't entirely the writers' fault.
Not long after Rose announced her departure, the Batwoman CW announced that Javicia Leslie would take on the mask — and a whole new character named Ryan Wilder — much to the consternation of Kate Kane's diehard fans. Showrunner Caroline Dries has since announced that Kate Kane will be recast in the CW series in season 3. That leaves a lot of questions for how Batwoman's second season will work, and how Leslie's character will tie in to the show moving forward.
For now, here are our reactions to the latest Batwoman season two trailer!
---
1. The New Batwoman Costume
Looks rad as hell, and there's no way around that. Rose's costume never seemed to quite fit, physically or psychologically. (The ridiculous wig didn't help.) The lines on the costume are sleeker and more aerodynamic, but also make a bold statement to emphasize Wilder's power.

Showrunner Dries gave this statement to The Hollywood Reporter:
"Ryan's journey starts from a place of 'What can this Batsuit do for me?' But it's not long before she realizes the power of its symbol and what it can do for everyone else in Gotham City," said Batwoman CW executive producer Caroline Dries in a statement.
"As Ryan embraces everything that makes her special, she adjusts the suit to fit her physically and figuratively. This meant creating a new body design and new cowl that was undeniably a statement that screamed 'powerful.' Maya Mani sent me her drawings and I loved it. The wig was something we never perfected in season one, and Janice Workman crushed it with this new take. Javicia and I saw various prototypes of styles and red ombres, and at one point we were trading our own iPad-doodled versions. Janice translated that into what we are looking at now. When I see it, I smile. It makes me feel inspired."
It's also exciting to see the costume emphasize Wilder's (and Leslie's) Black identity. "I love the fact that Ryan is becoming her own Batwoman — it's her style, her swag, and her moment! It was an honor to be able to collaborate with Caroline and Maya," Leslie said in a statement. "I felt it was important that viewers could tell by the silhouette that Batwoman was a Black girl. With the form-fitting suit and beautiful Afro, we definitely nailed it!"
2. "Time To Be Powerful"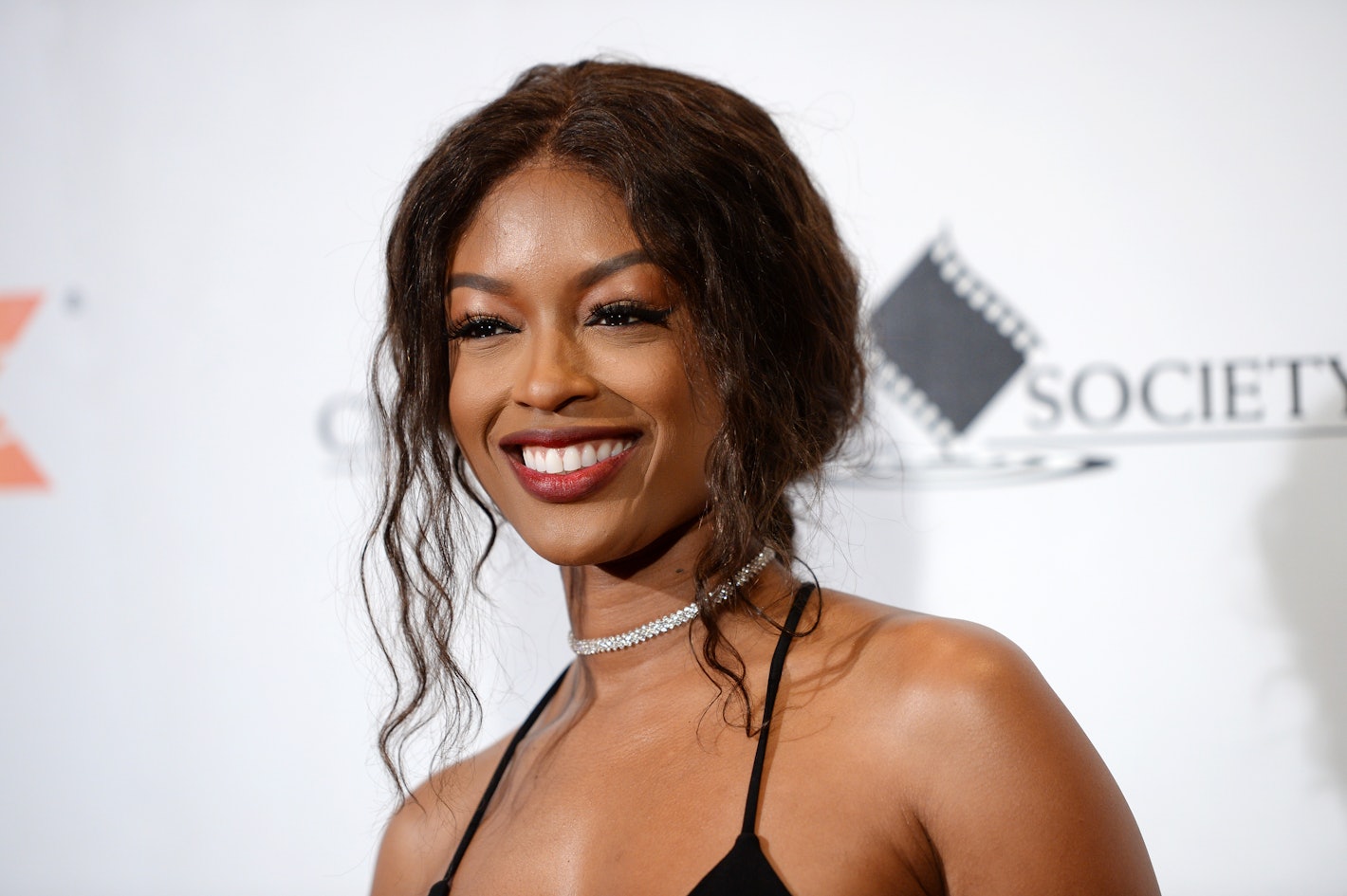 The CW has, to be honest, a piss-poor track record when it comes to creating a safe space for its women and BIPOC actors. These complaints led to producer Andrew Kreisberg's ouster. In June, Leslie's Riverdale colleague, Vanessa Morgan, came forward about the pay disparity between herself and her white costars. With the cancellation of Black Lightning, Ryan Wilder is now the only black lead superhero in The CW's vast constellation of superhero series.
So that quote seems to send two messages: one, hopefully an emphasis on empowering black women in our superhero universes. But the other tells us a lot about Ryan. Kate took on the cowl out of a sense of guilt and revenge. Wilder, meanwhile, seems excited to use the mantle for her own purposes. Meanwhile, the trailer shows us she has the confidence, swagger, and disdain for authority that fans of the Batwoman comics expected of Kate Kane but never really got to see under Rose's interpretation.
3. "Kate is Batwoman"
Looks like Ryan won't be welcome with open arms — at least right away. I mean, the Bat-crew has dealt with plenty of loss in season one, particularly Jacob and Mary. How are they going to handle yet another death, and how will it change them?
It's interesting to see this idea of keeping hope alive for Kate, since that was such a major theme in season one, what with Jacob holding a vigil for Beth/Alice. We know it didn't work out so well for them that time — will the Kane family be scarred if and when Kate finally does return?
4. Bat Pride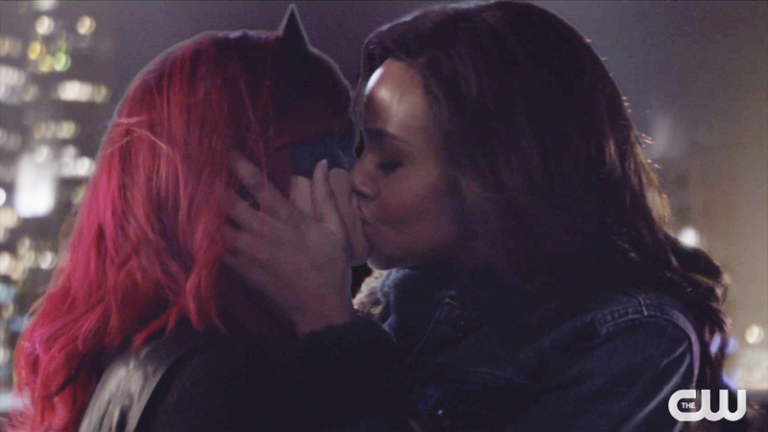 Batwoman is the first CW superhero series — and any cinematic superhero property — with a queer lead. In the casting call for Ryan, we learn that, like Kate Kane, she's an out lesbian. One major, and bizarre, plot point in season one of Batwoman was the hero's coming out in spite of Gotham's conservative mayor and police commissioner. In the trailer, we can see a group of protestors holding aloft sings with rainbow bats.
As I wrote throughout season one, the Batwoman's CW treatment of homophobia is ham-fisted and oddly dated. There's the adage "be who you needed to be when you were younger," and that's what this show has felt like so far. I'm not sure if what I needed as a teenager in 2007 (when Batwoman premiered in the pages of 52) is what a teenager needs in 2020. Especially after the year we've had.
Given the Batwoman CW's handling of contemporary LGBTQ+ issues, I have grave concerns about how they will address Ryan (and possibly Luke's) experiences with racism. With the international uprisings against racism we saw this past summer, there's no way that won't be included as a ripped-from-the-headlines story in Batwoman CW, especially as the city gets a look at their new caped crusader. Here's hoping the Batwoman CW writers take a page from their colleagues across the lot at Legends of Tomorrow and make something smart and empowering, rather than the slap-dash quest for woke points we've seen so far.
That said, here's hoping this leads to something fun and messy with Sophie. Maybe she just has a thing for capes.
5. Villains
Call me controversial but Batman, as a superhero, is really only compelling because of his Rogue's Gallery. The Batwoman CW trailer promises plenty of Alice in season 2. Rachel Skarsten has proven herself to be one of the best villains in any of the CW shows, with the possible exception of Jon Cryer's Lex Luthor. I felt that the strongest episodes of the series were those with Skarsten — the villain-of-the-week ones just weren't compelling.
Of course, the only thing differentiating Alice from a Joker knockoff was her unique relationship with Batwoman. How will she justify her grudge against Batwoman when the woman under the cowl isn't the one who betrayed her?
Batwoman Season Two will air premiere the CW on Sunday, January 17th.
---
Want more Soda and Telepaths?
---
RELATED ARTICLES:
Mask of the Phantasm Returns in Batwoman #1
Batwoman CW Season 1: An Uneven but Wild Ride