DISCLAIMER: Some of the links below are affiliate links. If you buy something from a Soda and Telepaths link, we may earn a commission at no extra cost to you. This is used to help maintain the site and create more content for you!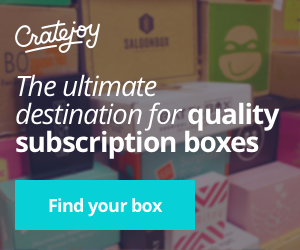 Matt Hawkins Revisits Erotica in SWING Volume 3
Swing Volume 3 is a series written by Matt Hawkins (Top Cow) as an exploration in what is being called the "Sunstone Universe." For those who don't know, artist Stjepan Sejic has, for years, worked on a series starting with the title series "Sunstone." That series followed a pair of women, future lovers, as they began what started out as a simple connection through BDSM activities that spiraled into a full on relationship. Stjepan's wife, Linda Sejic, has also written works within this universe from her own personal webcomic Bloodstain as well as the first volume to this series.
Swing in particular is another title that delves into an "alternative" life style among those that are very sexually active. Called Swinging, it is a culture in which single and/or couples get together with other individuals of the same mindset and "swing" their partners around sexually around the establishment/party. Everything done is done in a way that is safe, consensual, and purely for those that have an itch to change things up every now and again.
Where are we up to with the Swing Storyline?
At this point in our story, Linda and Dan have had a few rocky bumps in their swinging life style. What began as a fun exercise began to demand more of their time and effort than either were willing to give, which as a result was beginning to form a rift between the two in the beginning of the volume. However as said volume progresses they are able to fix those problems plateauing into a nice equilibrium between their day to day lives and their swinger lives.
Yet, just like with Vol. 2, Vol. 3 ends in a way that is…difficult. The subject it raises is something most women have had to deal with and the awkwardness of it is palpable. While I understand the choice made as well as how it will spiral into further story telling, the choice made is not something I agree with. However! How it will all play out in the next volume, whenever that happens to drop, is definitely something I am keen to see.
Final Thoughts
Overall, the volume was a delight to read. Fans that read it for the sex will have plenty of good food to consume. Fans that come for the drama will get that in spades. While those who are fascinated by extremely relatable consequences to these scenarios will definitely want to keep their eyes on this series in the future. I'm predicting it now, Volume 4 is going to be wild.
---
Engage with the Creators
Matt Hawkins – Twitter | Website
---
Pick up some Pop Culture T-Shirts
Pick up some Pop Culture T-Shirts from RIPT Apparel in BOTH Mens and Womens Sizes.
---
RELATED LINKS:
Matt Hawkins Talks Interview
Sunstone Volume 6 Review