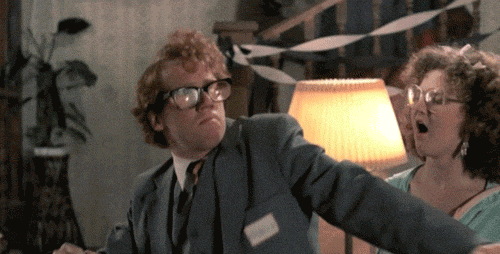 5 Comic Books that aren't from the Big Two!
Covid-19 is far from over. With a second wave of cases looming over our heads its nice to see light at the end of the proverbial tunnel with a fresh set of comic book releases being announced and available soon thanks to the wonderful folks over at Diamond.
So what do you do when it comes to collecting new Comic Books? If you're new to the pop culture craze where do you start? Are you sick of Marvel and DC Comics?
These are all valid questions which apply to just about everyone. So here's my pull list or "must haves" for Comic Books in 2020. Mainly science fiction and super heroes because, well, you should know that's my jam by now.
What are you looking forward to in 2020?
Seven Days #7 (Lion Forge)
Writer: Gail Simone, Artist: José Luís
DAY SEVEN: The final day is here and it all comes to a head in New Orleans. The remaining heroes: Kino, Summit, Accell, and Moonrise make their final stand against the Obsidian Titan with help from villains and allies alike. While the teen heroes: Cosmosis, Amina, Quincredible, and a new heroine go after the source: Khrelan himself. With the clock ticking, it's a rush to save humanity, but even if the alien threat is defeated, what, exactly, will be left of humanity?
Hellfighter Quin #3 (Mad Cave Studios)
Writer: Jay Sandlin, Artist: Atagun, Colorist: Maria Santaolalla, Letterer: Justin Birch
The origins of the Doomseer are revealed. Hellfighter is presented with his most difficult challenge yet as he faces off against Cyber Horizon's champion, Maimframe, while Shard stands toe to toe in a battle against the cocky Invictus. The winners move on to the final stage of the tournament. Will our heroes succeed or be swallowed whole by the more seasoned veterans?
Head to Mad Cave Studios for more information.
Big Girls #1 (Image Comics)
Created by Jason Howard
When men become giant monsters hellbent on destroying the world, only girls can stop them—Big Girls. Meet Ember—she writes poetry, loves to read, and she's a 300-foot-tall full-time monster killer! She and the other big girls are all that stand in the way of our world's complete annihilation!
Head to Image Comics for more information.
Villainous #1 (Mad Cave Studios)
Writer: Stonie Williams, Artist: Jef Sadzinski, Colorist: Joana Lafuente, Letterer: Justin Birch
Villainous ​follows Tilly, one of the newest super-powered beings to join the Coalition of Heroes through their sidekick program, as she navigates the dizzying world of Super-Heroes. Working with her idols should be a dream come true, but when she learns too much too soon, Tilly's dream quickly turns into a nightmare. As she learns more about the sordid history of the CoH, Tilly has to make a choice – Get in line and stand with her heroes or take a stand and risk becoming something more… Villainous.
Head to Mad Cave Sttudios for more information.
Wretches #5 (Scout Comics)
Writer: James E Roche, Artist: Salo Farias
Sean is forced to help the twisted bot who'd kidnapped him in the first place, as he attempts to infiltrate an alien city and rob the local drug-lord. The reward for his aid in this violent raid- the "promise" of getting Shea back in one-piece once they succeed. After being taken through their slums, Shea begins to recognize that the average bots and their wants aren't any different than those of humans – to live their lives in peace. Unfortunately for her, these bots are still under the rule of a power-hungry tyrant, and her execution is imminent.
Head to Scout Comics for more information.
To stay up to date with New Comics you can follow us on Facebook, Twitter or Instagram.