Star Wars: Doctor Aphra (2020) #1 – The Start of a New Volume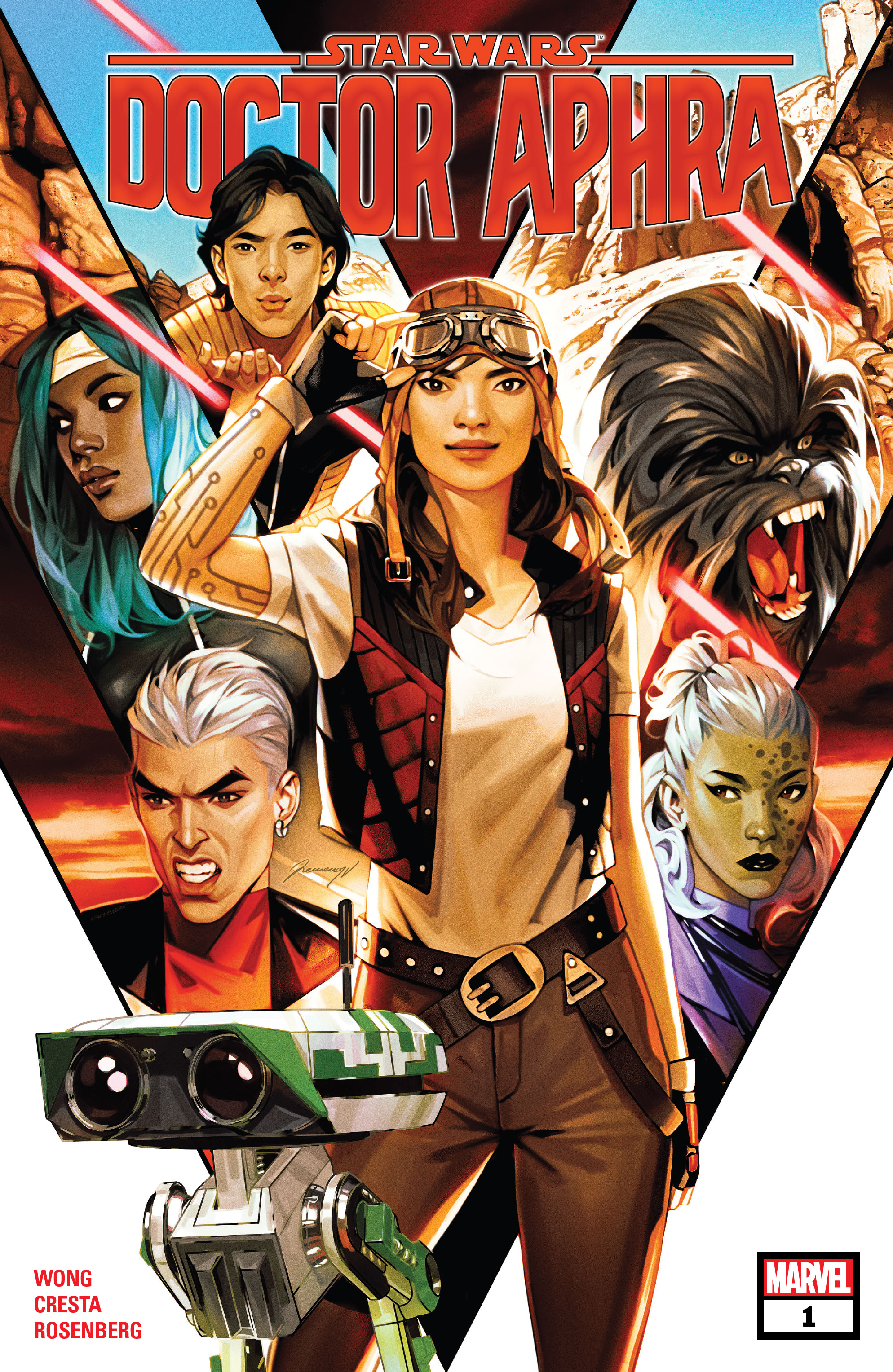 Disclosure: Some of the links below are affiliate links, meaning, at no additional cost to you, we will earn a commission if you click through and make a purchase. This will assist in the maintenance of this website.
The Uniqueness of Star Wars
There are many aspects that make the Star Wars franchise such a unique and different media franchise from all the others. These include managing to combine elements from the different films that George Lucas grew up with, its science fiction setting focusing more on the fantasy elements, and the huge amount of influence it has had on other works.
By far, it's more well known aspect is the ability to create characters that many people become instantly interested in and having their own stories through various different media. Even if the characters in question only appeared once or even in the background.
[wp-review]
The, Not So, Good Doctor
Doctor Aphra, who was introduced in the Marvel Darth Vader comics in 2015 and then getting her own series a year later. Aphra, an archeologist with a keen interest in the Jedi and arms dealer, is hired by Darth Vader right after the events of A New Hope. After some time in the Empire's service, she was betrayed by Vader though managed to fake her death to escape.
Her first volume, running from December 2016 to December 2019, dealt with Aphra getting her life back together, helping out a Wookie bounty hunter named Black Krrsantan in finding those who hurt him, ending up in a prison ship with a Force spirit as its security system, and even butting heads with Hera Syndulla from Star Wars: Rebels.
A New Volume, A New Story
Star Wars: Doctor Aphra (2020) #1 is the start of a new volume for the series. Set between Empire Strikes Back and Return of the Jedi, this debut issue introduces Aphra's new crew, which includes Krrsantan and assassin Just Lucky.
It starts with them stealing from the Empire as it empties what's left of the Rebel base in Hoth. After Aphra is paid for what she found in Hoth she's told about an ancient and mythical artifact that is impossible to obtain due to a curse surrounding that makes anyone looking for it to go mad.
Aphra accepts the job but needs the help of another archeologist that she studied with, along with her droid, due to her greater knowledge of the artifact. At the same time, the head of a powerful crime family sets out after Aphra and her crew due to an old debt.
Starting Fresh, Even With a Large Past
If anyone is afraid of picking this issue up because of the stories from the last five years, this comic is very fresh and manages to give out enough information without needing to go back all the time.
The characters are all interesting, rounded, and each have their own personalities that at time clash with one another. What makes them interesting and different from what we've seen before is that they're not entirely heroic and have dark and violent tendencies.
All Involved
Writer Alyssa Wong does an amazing job at setting up what the following issues will deal with. The focus on archeology is interesting as it's something you never see discussed on screen.
Though even with great writing, some of it is bogged down in this issue by the overuse of exposition. Although, letterer Joe Caramagna does a great job at placing text bubbles right where they need to be.
Combining Marika Cresta's artwork and ink with Rachelle Rosenberg's coloring gives very detailed and at times beautiful images. The opening fight in Hoth is one great example of showing the many artists' abilities whether through close ups or wide shots.
Whether or not you read the first volume, Star Wars: Doctor Aphra (2020) #1 is a great start to a new story without taking you out with constant call backs.
You can get the first issues of the new volume of Star Wars: Doctor Aphra at Marvel, Comixology, and your local comic book store.