DISCLAIMER: Some of the links below are affiliate links. If you buy something from a Soda and Telepaths link, we may earn a commission at no extra cost to you. This is used to help maintain the site and create more content for you!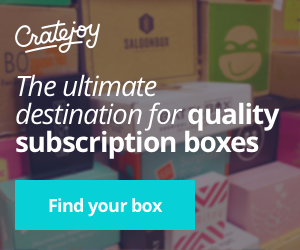 Kevin Joseph Talks Fantasy Comics
Early this week I caught up with Kevin Joseph of Kechal Comics and talked about his Scout Comics series Tart. We covered Fantasy Comics, his approach to writing and how Creative Writing wasn't always his forte.
---
Anthony Pollock: Thank you for taking the time to chat with me this week. Please tell the readers a bit about yourself and the work you do.
Kevin Joseph: It's my pleasure. In the comic world, most of my time and energy is spent writing the time traveling, demon hunting fantasy series "Tart" published by Scout Comics.
Anthony Pollock: Tell me a bit about the inspiration behind Tart.
Kevin Joseph: The artist and co-creator of Tart, Ludovic Sallé was working on a series with many of the elements you see in Tart before we met. Unfortunately for him, but very fortunately for me, he got trapped in a corner and was open to having a writer come in and see if they could help out.
So the supernatural enemies and time travel elements were there long before I was involved. It would be a lie if I didn't acknowledge Buffy the Vampire Slayer and Sandman as major influences on how I approach the series. But the surprising one I noticed after the fact, is Burn Notice.
We write it like a mystery, and Tart narrates a lot of her "get out of danger" moments a lot like Michael did on that show.
Anthony Pollock: Where did writing start for you and what is your origin story?
Kevin Joseph: 4th Grade. Mrs. Hopkins. She had creative writing every Friday. I was terrible.
Terrible because I could never start a story. Then I saw my friend Ian start a story with a prep line and I stole it whole hog. Once the stories could start, I was off to the races and have come back to writing over and over again in my life.
SPONSORED: Click here to shop 100's of subscription boxes for men.
Anthony Pollock: Tart is clearly influenced by Supernatural Creatures but where does the overall monster/creature feature genre sit for you in relation to comics? What are your go to's?
Kevin Joseph: Interestingly enough, I don't gravitate to it as much as I do fantasy. If you're going to give me Zombies or elves, I choose elves every time.
Anthony Pollock: What are your biggest obstacles when it comes to your work? How do you overcome them?
Kevin Joseph: Time and organization. I got into writing because it's something you can make up as you go. Figuring out how to be a mildly acceptable husband and father, do the work that pays the mortgage and also keep making new comics is definitely the biggest stressor of trying to do this for me.
Anthony Pollock: How did you go about finding the right artist to work on this project?
Kevin Joseph: It is not the usual situation to have the writer join second. But I think it works because Ludo has a passion for, and ownership of, the project I haven't always seen in other artists to their projects.
Anthony Pollock: Many of us creators work on projects outside of our 9-5 jobs. Do you have any advice for balancing careers with passion projects/side hustles?
Kevin Joseph: It is difficult. Priorities matter. Know what is most important in your life before you start and continually remind yourself of that.
Anthony Pollock: Do you have any upcoming events/projects/releases you would like to discuss?
Kevin Joseph: We are Kickstarting issues 11 & 12 of Tart November 5th through the 21st which can be found here: https://www.kickstarter.com/projects/tartcomic/tart-1-12-demons-devils-and-demagogues
Anthony Pollock: Thank you for taking the time to do this! Where can readers find you and your work?
Kevin Joseph: Thank you for having me. The Scout Comics collection of the first seven issues of Tart is available in Comic Shops or at https://www.scoutcomics.com/collections/tart if your LCS is sold out.
Stay up to date with everything Kechal Comics does by joining our email list. Read five free comics just for joining: http://www.kechalcomics.com/freecomics/
---
Where to find Kevin Joseph
---
Enjoyed this Interview? Subscribe below
---
RELATED ARTICLES:
George O'Connor Talks Homeless Veterans Taking A Stand
Omar Morales Talks Writing For Anthologies
James Lawrence Talks Creating Comic Books