DISCLAIMER: Some of the links below are affiliate links. If you buy something from a Soda and Telepaths link, we may earn a commission at no cost to you. This is used to help maintain the site and create more content for you!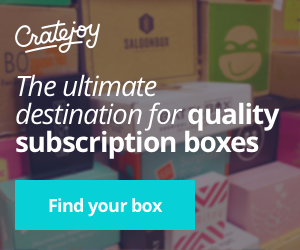 George O'Connor Talks Homeless Veterans
Earlier today I spoke with Boston based Writer and Musician, George O'Connor, about his upcoming book entitled "Charlie's Spot." A book about Homeless Veterans taking a stand. George also delved into his approach to writing, taking small wins where you can find them and writing a Heavy Metal EP. I hope you enjoy this interview as much as I did.
---
Anthony Pollock: Thank you for taking the time to chat with me this week. Please tell the readers a bit about yourself and the work you do.
George O'Connor: Hey, Anthony! Great to talk with you again. So, I'm George O'Connor, a writer and musician from Boston, and today we're talking about a new comic I'm about to launch on Kickstarter called Charlie's Spot. Charlie's Spot is about a homeless veteran who, after suffering a heart attack, returns to his panhandling spot to find it's become the epicenter of a turf war between all the busking groups in the local park. What unfolds is an increasingly bizarre adventure through the city as Charlie desperately tries to get his spot back.
If you're a fan of Terry Moore's Strangers in Paradise or Motor Girl or Scottie Young's Middlewest or F*ck Fairyland, I think you'll dig it. It's funny, insightful, and every now and then, it hits you right in the feels.

Anthony Pollock: Tell me a bit about the inspiration behind Charlie's Spot.
George O'Connor: Well, I worked in Downtown Boston, right by Boston Common, for 10 years. During that
time, I noticed people, some homeless, some buskers and performers, would always be in the same spot. I started to wonder, "How do they decide whose spot is whose? Like, if it's the same people in the same place day after day, there has to be some sort of agreement between everyone, right?"
SPONSORED: Click here to find book subscription boxes for kids to adults and in all genres.
It started me down the path of thinking about Charlie and the kind of guy who would be in this situation. As I started thinking about him, I began to fall in love with him. He's passionate but reserved, kind but standoffish, broken but not defeated. What resonates with me the most is that, like a lot of us, he doesn't realize how many people care about him or are impacted by him. So I wanted to explore that—a person waking up to the support and love he has from people he never realized noticed him.
Anthony Pollock: Where did writing start for you, and what is your origin story?
George O'Connor: I've been playing music since I was a teenager, and I'm still active in the Boston music scene. Writing-wise, I've made short films, web series, podcasts, and comics. I'm very fortunate to have been surrounded by talented, inspiring, and creative people for most of my life.
Anthony Pollock: Charlie's Spot is clearly influenced by lifelike down-to-earth characters, but where does the overall comic book genre sit for you? What are your go to's?
George O'Connor: I'm all over the place. I love me some big-two titles (Daredevil and Immortal Hulk are two of my favorites), but I'm also always scouring the indies for something new and new voices. Other books I'm incredibly excited about are Something is Killing the Children, G.I. Joe, Ascender, Lazarus, and Family Tree.
Anthony Pollock: What are your biggest obstacles when it comes to your work? How do you overcome them?
George O'Connor: Time is always the biggest obstacle. I work full time, I have a wife and son I love and
want to hang out with, and I'm still juggling other creative projects. I overcome them by trying to be kind to myself and accept that my life is what it is. If I can only knock out a few pages in a script, I remember that it's a good thing, rather than lament what I couldn't get done. This is supposed to fun, and I try to keep the joy of creating alive.
Anthony Pollock: How did you go about finding the right artist to work on this project?
George O'Connor: Luck. Wonderful, wonderful luck. The original artist on the project wasn't going to be
able to participate anymore. I'm friends with Andy Schmidt from Comics Experience, and he had just come back from a portfolio review trip to Savannah College of Art and Design and passed Meredith Laxton's portfolio my way. She blew me away. Her art was so full of life and humanity.
Then we started bringing Charlie to life, and she became a DREAM to collaborate with. She's a fantastic storyteller on her own, and she elevated this book on every page. Beyond her artistic talent, which is tremendous, she has a beautiful knack for pacing and camera angles. It was a good day when I'd get emails with her pages in them.
When we were looking for a colorist, Meredith suggested Allie Pipitone, and Allie fit right in. When Allie joined, we were maybe a year or more into the process, and I had been living with this story for even longer. Allie brought a shot of fresh energy and enthusiasm to the project. I SO appreciated that and leaned into it to get Charlie over
the finish line. All that AND her colors paint such a wonderful portrait on the page.
Initially, I was going to letter the book, and it would have been fine. Like, you're never going to pick up a book I letter and go, "Ew!" and put it back down. But after watching Meredith and Allie elevate the book, I couldn't be "fine." So I reached out to Taylor Esposito. Taylor is an absolute workhorse. He does books for Dark Horse, Image, Vault, but he also does many small press/indie books. What sold me on Taylor is you can see he puts the same care and thoughtfulness into his small press books as he does an Image book.
This really is a dream team to collaborate with, and I can't wait for people to see their hard work, talent, and dedication.
Anthony Pollock: Many of us creators work on projects outside of our 9-5 jobs. Do you have any advice for balancing careers with passion projects/side hustles?
George O'Connor: Be thoughtful with your time management and be honest with it. Right now, I'm working on a feature script, and I'm writing it 5-7 pages at a time in my car while my son is at his karate lessons. Also, don't turn a win into a loss.
If you're busy and you could only get a couple of pages out, celebrate those pages! You just moved your project forward. That's a great thing. Please don't turn it into a loss by focusing on what you didn't do.
Anthony Pollock: Do you have any upcoming events/projects/releases you would like to discuss?
George O'Connor: Right now, the Charlie's Spot Kickstarter is consuming my life and will until it ends at midnight on Monday, Nov 28. My band, Swarm of Eyes, is making the most of lockdown by writing new music, so hopefully, there's a new EP in our future.

Anthony Pollock: Thank you for taking the time to do this! Where can readers find you and your work?
George O'Connor: Thank you, man! I'd love people to check out Charlie's Spot on Kickstarter. Years of hard work and love went into this book, and man, do I want everyone to see Meredith's, Allie's, and Taylor's incredible talents.
People can join my newsletter, follow me at Twitter, Facebook or at my Website.
---
Where to find George O'Connor
---
Enjoyed this Interview? Subscribe below
---
RELATED ARTICLES:
Omar Morales Talks Writing For Anthologies
James Lawrence Talks Creating Comic Books
Eisner Nominee Jason Brubaker Talks Creating Horror Comics