Jay Shifman Talks Bouncing Back From Substance Abuse and Using It For Good
DISCLAIMER: Some of the links below are affiliate links. If you buy something from a Soda and Telepaths link, we may earn a commission. This is used to help maintain the site and create more content for you!
Jay Shifman has lived an interesting life. An interesting life that has led him from Drug Addiction and Recovery to becoming a Motivational Speaker, Advocate and Podcaster. I spoke with Jay about his daily struggles, mentoring and motivating others as well as Podcasting.
---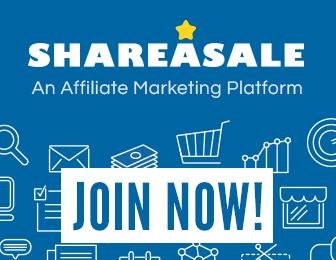 Thank you for taking the time to chat with me this week. Please tell the readers a bit about yourself and the work you do.
Jay Shifman: Thanks so much for this opportunity. Any occasion I get to talk to people about these issues, I love it. It's just so critical and needed. And definitely too important not to talk about.
To sum it up quickly, I'm a Mental Health and Substance Misuse & Recovery Speaker, Coach, and Advocate, and the Host of the Choose Your Struggle podcast. I'm almost eleven years in recovery, so these issues are incredibly personal to me. I currently live outside Charleston, South Carolina, but I'm moving to Philadelphia in March with my
wife, Lauren, and our dog, Nell.
Tell me a bit about the inspiration behind Choose Your Struggle.
Jay Shifman: When I was at my worst (from 2007 to 2009, roughly), I didn't get to choose my struggle. My situation,
my struggles with issues of substance misuse, chose for me. Getting out of bed, getting off the couch, just being a person, you know, avoiding withdrawals, these were my struggles. And as often as not, I lost.
Now? I get to choose. And that helped me realize that others were in the same situation as I was. Not with substance misuse or mental health, although those issues do impact somewhere around 25% of our society, and are completely preventable, but more broadly. People don't choose. Whether it's societal expectations, that we get the house and the car, and horde as much money as we can thanks to our cool job title; or we chose a career path because Mom or Dad thought it was best for us, too often we find ourselves going down a path that isn't leading us toward true fulfillment. That's what Choose Your Struggle means. What is going to make you truly fulfilled?
Now, look, I get that way, WAY too many people don't get the luxury of choosing to do something that leaves them completely fulfilled. I'm not blind to that; I get that. My message is more about small choices. Because, like where I was over a decade ago, we often feel hopeless when, in reality, small changes, small steps, are there for us. And will vastly improve our lives. That's what I help clients identify when I coach. How many of the rules they're living by are real, and how many of them are lies they've convinced themselves are true.
Small steps added together are what create huge waves of change. And if the last year is any indication,
we need some HUGE waves.
Where did podcasting start for you and what is your origin story?
Jay Shifman: I've been speaking on the issues of Mental Health, Substance Misuse & Recovery, and Drug Use & Policy for around five years or so. I entered recovery (which is a much, much longer story) in 2010, and the stigma around these issues kept me quiet until 2015. Since then, I've been off and running.
The podcast started much more recently because of Covid. I was listening to the experts who were saying the pandemic was going to be, in a word, catastrophic. Which it has been. And I realized I wasn't going to be able to keep speaking because in-person events were going to be going away for a while. And while I've done some virtual speaking gigs, it's not the same and those are few and far between.
One of my closest friends is a comedian in Chicago, Spark Tabor. And he started his podcast, Cookies for Breakfast, in January. So I said hey, if you can do it, I can do it. I figured it would be a great way for me to keep getting my message out there, and keep making positive impacts on others' lives, during the pandemic.
Now, I'm wrapping up the first season and it has been incredibly successful. I'm so thankful. I've gotten
the opportunity to talk to amazing people like former Congressmember Katie Hill, Comedian and
Inspirational Speaker Frank King, Musician Hoodytime, and so many others. It's been a fantastic
experience and I can't wait for the listeners to see all that I'm planning for season two!
Choose Your Struggle is clearly influenced by the work you do with your Personal Coaching and Public Speaking but where do other Motivational Speakers sit for you? Who are your go to's?
Jay Shifman: What a great question. I get to give a shout out to a few of my favorites!
Number one is Frank King. I mentioned Frank earlier; he's the Mental Health Comedian! He's a former writer for Leno who decided to dedicate his second act to helping prevent suicides. He's funny and he's doing a lot of good. He's taught me a lot.
Number two is Priya! She's amazing. She is the founder of Consultant on the Go, and her focuses are diversity and inclusion, and equity. She's taught me so much and truly inspires me. I'm so lucky to call her a friend.
Number three is Frederick Shegog. Frederick is the founder of The Message LLC. Formerly homeless and, like me, a guy in recovery, he speaks about his experiences in an inspiring way.
Finally, I'm a huge, HUGE fan of Kristen Zavo. Kristen is a career coach and speaks about what she calls Job Joy! She helped me find my passion in life and I'm so thankful. I wouldn't be where I am without Kristen.
These are just a few. I'm lucky to have some truly amazing people in my life. There's not enough space here to list them all!
What are your biggest obstacles when it comes to your work? How do you overcome them?
Jay Shifman: Ah man. I wish I could tell you it's smooth sailing everywhere but that would be a flat out lie. A couple big obstacles. Number one is stigma. People are, for the most part, hesitant to talk about these issues. We've been taught that those who use drugs are bad people and those who struggle with Substance Misuse or Mental Health issues are 'others' and weak.
None of this is true. But those messages have led to just so much stigma. Only by continuing to tell our stories, to speak truths and back it up with data, will we tear that wall of stigma down.
Number two is misinformation. Particularly around Drug Use. A lot of the policies are built on two things: racism and lies. And that's hard to overcome because the government doesn't really like admitting it was wrong, let alone it acted harmfully. But you're seeing a lot of changes that show this wall is tumbling. Only seven states still penalize people for possession of marijuana flat out. That's a HUGE improvement. And what just happened in Oregon the other night, where the public approved a ballot measure decriminalizing all drugs, is a major step in the right direction.
Number three is, sadly, selfishness. Every person who works in the Mental Health or Substance Misuse space has a story of someone with more education than them telling them to get out of their sandbox. It's universal and it's sad! Look, I get it. These people spent their lives studying to get to where they are. An that's so incredible. We need MORE people like them. But the sad thing is they look down on those of us without PhDs. I tell people all the time that I admire their degree, but my lived experience gives me a view on these issues they simply do not have. And they shouldn't want that!
It was awful going through what I did. But we should all be working together. Until we end overdoses, suicides etc., no one should be turning anyone away. We need more voices, more people sitting at the table.
How did you go about finding the right artist to work on this project?
Jay Shifman: Well, people reach out all the time. And I love it. I want to hear from everyone! I can't promise you'll make it on the show, but I can promise we'll chat about your story and there's a chance. If your story is good, you'll go on my future episodes list.
For the most part, I've reached out to people I think have a great story to tell. That's the most important thing to me. Some people I work with, to coax their story out. Others come right away, ready to blow us away with their incredible journey. The thing is, we all have a story. And normalizing telling these stories will only help us grow closer through shared experiences. And help end the stigma around these issues.
My number one tip to people looking to work with awesome people is shoot your shot! That's it. I worked with Katie Hill thanks to a DM I sent her. I've only been turned down a few times. Most people, when given an opportunity to talk to someone who truly understands, not because of a text book but because they too lived it, they're excited to chat.
Many of us creators work on projects outside of our 9-5 jobs. Do you have any advice for balancing careers with passion projects/side hustles?
Jay Shifman: This is where, I truly believe, the idea behind Choose Your Struggle can help pretty much anyone. Why
are you starting your side project? Is it to make money? Is it to simply see your passion become a reality? Is it to have fun?
Knowing your why makes all the difference. If you're doing it to make money, that's ok! But know it's going to take awhile and, as they say, it takes money to make money. If your goal is to make money, then spend time doing your homework and make sure you have a clear busines plan. Then work your ass off!
If it's to have fun or simply see your passion become a reality, you can be more patient and take it a little bit easier. Treat it more like a hobby. And keep that in mind when the going gets tough. When you can't get the audio just right. When your deadline is a day away and you're racing to finish. Remember to appreciate those moments. Take a deep breath. You'll get there.
Do you have any upcoming events/projects/releases you would like to discuss?
Jay Shifman: Well, I'm wrapping up this season of the Choose Your Struggle podcast and will start the next season in
January with a new theme song, new sponsors and more incredible guests! But in the meantime, you can catch up on past episodes and keep an eye out for a few special episodes that will drop between the end of the first season and the beginning of the second season.
Thank you for taking the time to do this! Where can readers find you and your work?
Jay Shifman: Thanks so much for having me! You can find me at my website, www.Jay Shifman.com, and catch the Choose Your Struggle podcast wherever you get your podcasts.
---
Where to find Jay Shifman
---
Enjoyed this Interview? Subscribe below
---
RELATED ARTICLES:
Rodney Gordon from OzPodcasts talks Curating Australian Content
19 Podcasts on How to Find Creative Inspiration