Iron Fist KO'd by Netflix
Yesterday's media news cycle brought us this bombshell. That's right, Iron Fist has been dropkicked into the bin. After a troublesome first season, with only a slight improved season 2, this outcome seemed likely. With all of that said and done, there is a question that is looming large in this writer's mind.
What next?
With the Disney streaming service launching sometime next year, it is highly unlikely that Netflix will get another Marvel property on their streaming service. Early reviews of Daredevil season 3 indicates that the show is still going strong, along with positive reviews for Jessica Jones and Luke Cage. Perhaps this means that someone could be elevated to the status of a Defender, someone who no doubt has gone the distance for such a title. Who could that be I wonder…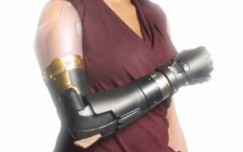 Writer. Amateur critic. Lover of storytelling.